[vc_row css=".vc_custom_1523889369800{padding-right: 15px ! important;padding-left: 15px !
important;}"][vc_column] [vc_column_text]
A Los Angeles Business Lawyer Can Help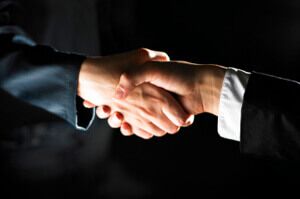 Healthy competition in the business world is not a bad thing. However, if your business is being harmed by someone committing wrongful acts against it, that may be the type of conduct which can constitute unfair interference. Our Los Angeles business lawyer, Robert G. Klein, has been working with business clients for more than 25 years. His experience in matters of California business law includes corporate cases related to contract disputes, trade secrets litigation and many others.
What is Interference with Prospective Business Advantage?
Interference with prospective business advantage is an intentional business tort, meaning that it is a damaging action taken against you or your business with full knowledge and/or intent to cause harm. This may be considered a type of unfair competition and also may be referred to as "tortious interference."
The elements which must be present to prevail in this type of lawsuit are:
An existing, or at least prospective, business relationship with a third party;
Reasonable probability of future monetary benefit from that business relationship;
Awareness of the business relationship by the defendant (person you allege harmed your business through interference);
Intention to harm the business relationship through wrongful acts;
Proof of disruption and damage, such as lost profits.
Complicated Business Litigation Requires Skill and Knowledge
These types of cases require that certain issues are proven in court to be successful. It is important for any business facing this type of interference to contact a qualified business litigation attorney to have the best chance at a positive outcome.
In a successful lawsuit, the following damages may be recovered:
Lost profits and/or costs (also called compensatory damages)
Mental distress suffered as a result of damage to your business reputation
Court order for the defendant's activities against you to cease (also called injunctive relief)
Court costs
Punitive damages (requires certain evidentiary standards to be met)
Interest
Los Angeles Business Lawyers—Experienced in Complex Business Law
Business attorney Robert G. Klein will work to get you the settlement or verdict you deserve. Contact our law firm now; we have been advising businesses in complicated legal matters and winning battles on their behalf for more than 25 years.
[/vc_column_text][/vc_column][/vc_row]