[vc_row css=".vc_custom_1523889369800{padding-right: 15px !important;padding-left: 15px !important;}"][vc_column][vc_column_text]
Get a Free Consultation from our Los Angeles Business Lawyer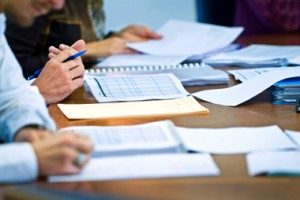 Electronic gaming consoles, handheld video games and gaming apps for smartphones and tablets have become increasingly popular over the years. In fact, according to the Entertainment Software Rating Board (ESRB), 67 percent of U.S. households played video games as of 2010, with the average gamer devoting eight hours per week to game play. Developers in the electronic gaming industry stand to make huge profits from popular games, but they also stand to lose big if others infringe upon their intellectual property rights. Business lawyer Robert G. Klein helps electronic game developers protect their video games, apps and other gaming products from acts of copyright and trademark infringement.
Intellectual Property Protection for Electronic Game Developers
The law defines property derived from creative thought as intellectual property, which includes video games, gaming apps and handheld electronic games. Copyright, trademark, trade secret and patent laws work to protect such creative works. In the electronic gaming industry, copyright laws protect the code, artwork and sound used in video games, while trademark laws offer protection for company and product names and logos. Moreover, patent laws protect the design and utility of electronic gaming products, while trade secret laws prohibit employees from leaking proprietary information to competitors or exploiting proprietary information when starting their own companies.
Electronic game developers who believe they may be the victim of copyright infringement, trademark infringement, patent violations and/or trade secret misappropriation need an aggressive attorney on their side with extensive experience in commercial litigation. Business attorney Robert G. Klein has been effectively handling intellectual property litigation for over 25 years and will work hard to protect your creative endeavors.
Copyright Lawsuits in the Electronic Gaming Industry
When infringement of copyright occurs in the electronic gaming industry, developers may be entitled to remedies including:
Injunctions to stop the production and sale of copyrighted materials and/or to prevent future copyright infringement
Destroying all copies of copyrighted materials, along with the means of production
Monetary damages and recovery of lost profits
Attorney fees and costs
Find a Lawyer for Protection of Your Video Game's Intellectual Property Rights
If you would like to learn more about protecting your electronic gaming creations, contact our firm today to schedule a free initial consultation with our experienced Los Angeles litigation lawyer. We are dedicated to defending victims of intellectual property infringement and theft.
[/vc_column_text][/vc_column][/vc_row]