Business Suffering From Lost Contract Or Economic Relations?
Los Angeles Business Litigation Lawyers Provides Support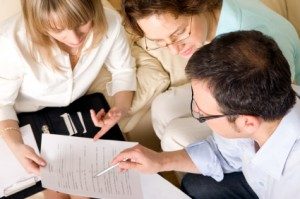 Interference with contractual relations or an economic relationship can amount to a serious setback for your company. Contracts and economic relations take years to acquire and nurture into profitable situations, and the destruction of these strategic partnerships may be irreparable. Los Angeles business litigation attorney Robert G. Klein understands how important these relations are, and he can help mitigate the damage that your company has sustained.
Contracts: Contracts, especially long-term contracts are vital to business stability and longevity. Contracts provide your company with a steady income, and securing a profitable contract can make the difference between economic stability and instability. Companies may devote full divisions to securing and maintaining contracts, and the loss of a contract due to the actions of disgruntled staff or unfair practices on the part of a competitor can be devastating. Our business litigation law firm assists with breach of contract lawsuits, contract disputes and prime contractors refusing to pay subcontractors for their work.
Economic Relations: Economic relations are built upon mutual respect and trust. They form the backbone of key strategic alliances, and provide your company with a strong ally on whom you may rely. The damage of an economic relation can severely curtail your daily business operations and sully your company's reputation among trade professionals.
If you have suffered the interference or damage of a contractual or economic relationship, filing suit against the offending party may be the soundest way to repair the hardship perpetrated upon your company.
Contact Los Angeles Business Litigation Lawyers Now
Robert G. Klein is a Los Angeles business litigation lawyer who can skillfully represent your case for the interference of a contract, breach of contract or economic relation. He can properly assess the damage done to your company's value, and file suit to seek proper recompense.
If your company or corporation has seen the destruction of an economic relation or suffered the loss of a significant contract, contact KLEIN to discuss your case. To discuss your potential case during a free case review, call (323) 405-1002 or fill out the confidential contact form on the side of the page.
Call For A Case Evaluation
(323) 405-1002