[vc_row css=".vc_custom_1523889369800{padding-right: 15px !important;padding-left: 15px !important;}"][vc_column][vc_column_text]
Los Angeles Business Litigation Lawyer Discusses California Antitrust Law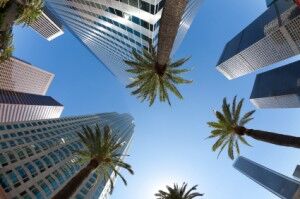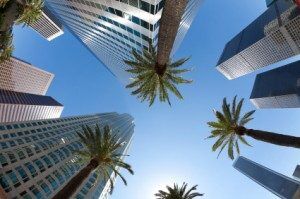 The Cartwright Act is California's principal state antitrust law. It is intended to prevent anti-competitive activities, and it reflects the same concepts as federal laws found in the Sherman Antitrust Act and the Clayton Antitrust Act. To provide further protection to businesses within our state, the Cartwright Act works in conjunction with the federal statutes. Our Los Angeles business litigation lawyer is knowledgeable about state and federal business laws and antitrust laws, and he will work with you to protect your business.
Attorney Robert G. Klein has more than 25 years of experience with business law including, copyright infringement, intellectual property and trade secrets litigation. He can help you create solutions to protect your business and livelihood.
Cartwright Act Prohibits Antitrust Activities
The Sherman Act prohibits only "restraints of trade." Comparatively, the Cartwright Act restricts specific activities, including these prohibited actions:
Price Discrimination: different prices to different buyers for comparable goods
Group Boycotting: competitors allying to boycott any specific entity
Exclusive Dealings: requiring the use of one supplier for all (or most) of a certain product
Tying: conditional selling dependent on the purchase of another product or service
Market Division Scheme: competitors allying to divide resources such as territories or customers
Price Fixing: competitors allying to set one price for any product, commodity or service
It is In Your Best Interest to Retain an Experienced Business Attorney
Laws such as the Cartwright Act can be complex. It is important to have a business lawyer on your side to help you understand how these laws apply to you and affect your business. Robert G. Klein is a skilled attorney with the knowledge it takes to put you ahead of your competition.
We work toward resolving your matter at the negotiation table, thus avoiding a jury that may find it difficult to understand the nuances of your business. However, negotiations are not always fruitful. When it is necessary for your case to see the inside of a courtroom, our firm has what it takes to get you positive results.
Klein Trial Lawyers Can Help Protect Your Business Interests
Robert G. Klein maintains a practice focused on complex business disputes. His positive reputation is based on the verdicts and settlements he has delivered to high profile clients over the years. Contact us today to get a comprehensive evaluation of your legal concerns followed by a discussion of your rights. We can answer all your questions.
[/vc_column_text][/vc_column][/vc_row]